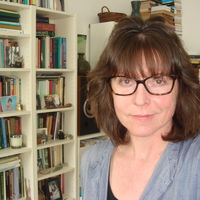 Fiona Ellis on Scruton's Wagner: Sex, Death, and the Sacred
With the recent passing of the philosopher Sir Roger Scruton, I decided to devote episode 20 to his provocative and comprehensive analysis of Wagner's famous opera, which he lays out in his book, Death Devoted Heart: Sex and the Sacred in Wagner's Tristan and Isolde (Oxford University Press, 2003).  In this episode, I speak with philosopher Fiona Ellis (University of Roehampton), about the self-transcendent and potentially redemptive and religious character of erotic love.   I hope you enjoy our conversation.
Fiona Ellis is Professor of Philosophy, and Director of the Centre for Philosophy of Religion (formerly of Heythrop College, University of London). She worked at Heythrop College for 12 years, and has been Director of the Centre for Philosophy of Religion since 2010. Before Heythrop she had lectureships at Wadham College, Oxford, and Queen's College, Oxford, and did her graduate work (BPhil and DPhil) at Oxford University under the supervision of Professor David Wiggins and Professor Paul Snowdon. Her research interests are in philosophy of religion (broadly construed), the relation between philosophy and theology, philosophical idealism, naturalism, the philosophy of love and desire, and the meaning of life. She is currently PI of a major research project titled, Quest for God: Towards a Theology of Desire.
Jennifer A. Frey is Assistant Professor of Philosophy at the University of South Carolina. Prior to joining the philosophy faculty at USC, she was a Collegiate Assistant Professor of Humanities at the University of Chicago, where she was a member of the Society of Fellows in the Liberal Arts and an affiliated faculty in the philosophy department.  She earned her Ph.D. in philosophy at the University of Pittsburgh, and her B.A. in Philosophy and Medieval Studies (with Classics minor) at Indiana University-Bloomington. She has published widely on action, virtue, practical reason, and meta-ethics, and has recently co-edited an interdisciplinary volume, Self-Transcendence and Virtue: Perspectives from Philosophy, Theology, and Psychology.