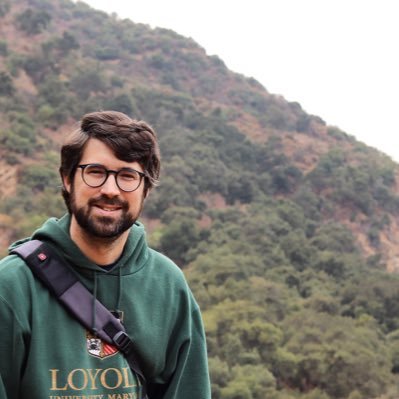 Matthew Rothaus Moser on Dante's Purgatorio
2021 marks the 700th anniversary of Dante Alighieri's death in Ravenna. This is the second of three episodes exploring Dante's The Divine Comedy, with Professor Matthew Rothaus Moser (Theology, Honors College, Azusa Pacific University). In this episode, we discuss Dante's vision of Purgatory, a place where sin is healed and the soul purified, so that a person can become truly free to enjoy the good.
I hope you enjoy our conversation.
Matthew Rothaus Moser joined the Honors College faculty at Azusa Pacific University in Fall 2020 after teaching for seven years in the Theology Department at Loyola University Maryland. He has won two awards for excellence in teaching: the first from Baylor University (2013), the second from Loyola University Maryland's Center for Humanities (2016). In addition to essays and book chapters on the theology of reading, theological aesthetics, and theology and literature, he has also published Love Itself is Understanding: Hans Urs von Balthasar's Theology of the Saints (Fortress Press, 2016) and the forthcoming Dante and the Poetic Practice of Theology (Wipf & Stock Publishers). You can follow him on Twitter @M_Rothaus_Moser
Jennifer A. Frey is an associate Professor of Philosophy at the University of South Carolina and fellow of the Institute for Human Ecology at the Catholic University of America. Prior to joining the philosophy faculty at USC, she was a Collegiate Assistant Professor of Humanities at the University of Chicago, where she was a member of the Society of Fellows in the Liberal Arts and an affiliated faculty in the philosophy department.  She earned her Ph.D. in philosophy at the University of Pittsburgh, and her B.A. in Philosophy and Medieval Studies (with a Classics minor) at Indiana University, in Bloomington, Indiana. She has published widely on action, virtue, practical reason, and meta-ethics, and has recently co-edited an interdisciplinary volume, Self-Transcendence and Virtue: Perspectives from Philosophy, Theology, and Psychology. Her writing has also been featured in First Things, Fare Forward, Image, Law and Liberty, Plough, The Point, and USA Today. She lives in Columbia, SC, with her husband, six children, and six chickens. You can follow her on Twitter @jennfrey