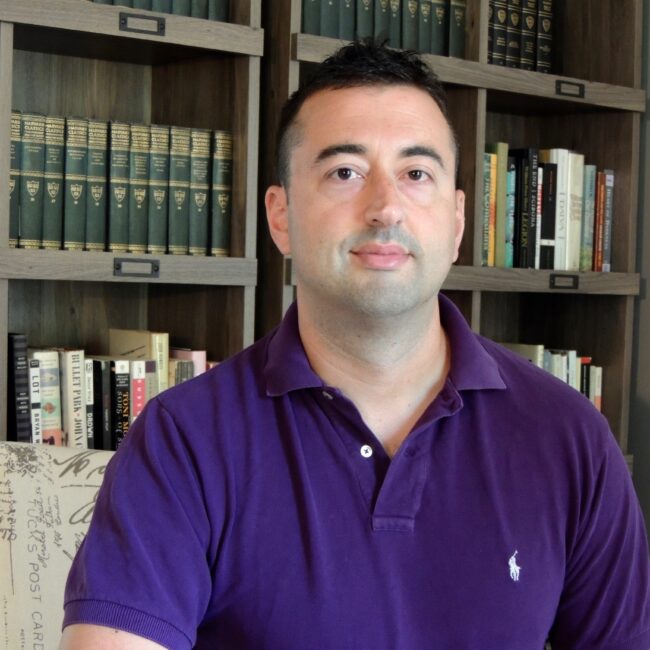 Nick Ripatrazone on The Poetry of Gerard Manley Hopkins
In this episode, I speak with the writer Nick Ripatrazone about the poetry of Gerard Manley Hopkins, one of the authors featured in his latest book, Wild Belief. We discuss the spiritual dimensions of wilderness and how the contemplation of the natural world can have transcendent dimensions.
As always, I hope you enjoy our conversation.
Nick Ripatrazone is an author, teacher, and editor. He is the author of Wild Belief: Poets and Prophets in the Wilderness and Longing for an Absent God: Faith and Doubt in Great American Fiction. He is the culture editor for Image magazine, a Contributing Editor for the Catholic Herald (UK), and The Millions where he has written the monthly poetry column for the past five years. He is also a columnist for Literary Hub. His writing has appeared in Rolling Stone, GQ, The Atlantic, The Paris Review, Esquire, Outside, The Sewanee Review, America, Commonweal, The Christian Century, Christianity Today, The Kenyon Review, The Iowa Review, The Mississippi Review, The Poetry Foundation, and elsewhere. He lives with his wife and twin daughters in the part of New Jersey with lots of forests and lakes and bobcats.
Jennifer Frey is an associate Professor of Philosophy at the University of South Carolina and fellow of the Institute for Human Ecology at the Catholic University of America. Prior to joining the philosophy faculty at USC, she was a Collegiate Assistant Professor of Humanities at the University of Chicago, where she was a member of the Society of Fellows in the Liberal Arts and an affiliated faculty in the philosophy department.  She earned her Ph.D. in philosophy at the University of Pittsburgh, and her B.A. in Philosophy and Medieval Studies (with a Classics minor) at Indiana University, in Bloomington, Indiana. She has published widely on action, virtue, practical reason, and meta-ethics, and has recently co-edited an interdisciplinary volume, Self-Transcendence and Virtue: Perspectives from Philosophy, Theology, and Psychology. Her writing has also been featured in Breaking Ground, First Things, Fare Forward, Image, Law and Liberty, The Point, and USA Today. She lives in Columbia, SC, with her husband, six children, and six chickens. You can follow her on Twitter @jennfrey.