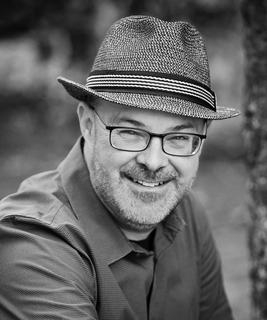 Damon Linker on The Tragic Vision of Eugene O'Neill
In this episode, I speak with the journalist Damon Linker about the Pulitzer prize winning American playwright, Eugene O'Neill. Our conversation mostly centers around A Long Day's Journey Into Night, the semi-autobiographical account of the tortured dynamics within in his own family. We discuss O'Neill's uniquely Catholic variety of atheism, of how his work resonates with themes from Simone Weil, in her essay, "Literature and Morals," the difference between a transcendence that orders the self to the good and the transcendence that is ordered towards the obliteration of the self, and finally, O'Neill's his tragic vision of the human person.
Damon and I had originally planned to discuss The Iceman Cometh as well, but we ran out of time. Happily, we got back together to record a PATRONS ONLY episode on Iceman. If you'd like to support the podcast, and listen to our discussion of Iceman, please sign up to be a patron here:
https://www.patreon.com/eudaimoniapod
As always, I hope you enjoy our conversation.
Damon Linker is a senior correspondent at The Week.com. In recent years, he has taught in the Critical Writing Program at the University of Pennsylvania and worked as a consulting editor at the University of Pennsylvania Press and as a senior editor at Newsweek/The Daily Beast. Until November 2014 he was a contributing editor at The New Republic. Linker is the author of The Theocons: Secular America Under Siege and The Religious Test: Why We Must Question the Beliefs of Our Leaders. His essays and reviews have appeared in The New York Times, The Washington Post, The Wall Street Journal, and other leading publications. He has edited First Things magazine, served as a speechwriter for New York's Mayor Rudolph W. Giuliani, and taught political philosophy at Brigham Young University. Linker studied history, philosophy, and writing at Ithaca College, graduating with a BA in 1991. He went on to earn an MA in history from New York University and a Ph.D. in political science from Michigan State University. Born in New York City, Linker lives in suburban Philadelphia with his wife and two children.
Jennifer Frey is an associate Professor of Philosophy at the University of South Carolina and fellow of the Institute for Human Ecology at the Catholic University of America. Prior to joining the philosophy faculty at USC, she was a Collegiate Assistant Professor of Humanities at the University of Chicago, where she was a member of the Society of Fellows in the Liberal Arts and an affiliated faculty in the philosophy department.  She earned her Ph.D. in philosophy at the University of Pittsburgh, and her B.A. in Philosophy and Medieval Studies (with a Classics minor) at Indiana University, in Bloomington, Indiana. She has published widely on action, virtue, practical reason, and meta-ethics, and has recently co-edited an interdisciplinary volume, Self-Transcendence and Virtue: Perspectives from Philosophy, Theology, and Psychology. Her writing has also been featured in Breaking Ground, First Things, Fare Forward, Image, Law and Liberty, The Point, and USA Today. She lives in Columbia, SC, with her husband, six children, and six chickens. You can follow her on Twitter @jennfrey.