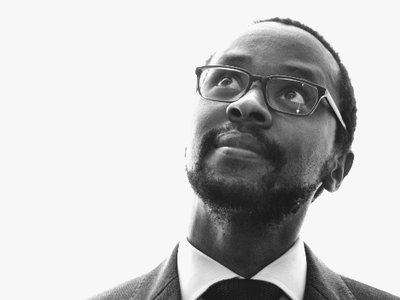 The Tragic Abyss with Dr. Kevin Kambo
In this episode, I speak with Dr. Kevin Kambo about Sophocles' Oedipus Rex, in light of an essay by Louise Cowan titled "The Tragic Abyss." Cowan argues that tragedy is "a liturgical confrontation of a deep-seated dread which, when brought to light, can be borne only through the medium of poetic language." We discuss the nature of the tragic, which always involves a moment of "unmasking" and peering into the dark abyss; we discuss what tragic wisdom is and how you could possibly gain it, and we try to grapple with the question of how our grasp of the tragic changes when we shift our perspective from Athens to Jerusalem.
As always, I hope you enjoy our conversation.
Click here to view The Tragic Abyss: Introduction by Louise Cowan
Kevin Kambo is an assistant professor of philosophy at Hope College in Michigan. He is an expert in the history of philosophy, with a particular interest in moral psychology in the classical and patristic eras. His recent work focuses on Plato and Augustine of Hippo, as well as bringing ancient sources to bear in contemporary debates on the nature and roles of technology and liberal education in human life. He is presently working on a project on Plato's Phaedo on the various meanings of death and how the practice of philosophy is a preparation for facing one's demise. You can follow him on Twitter @mythwright.
Jennifer Frey is an associate professor of Philosophy at the University of South Carolina and a fellow of the Institute for Human Ecology at the Catholic University of America. Prior to joining the philosophy faculty at USC, she was a Collegiate Assistant Professor of Humanities at the University of Chicago, where she was a member of the Society of Fellows in the Liberal Arts and an affiliated faculty in the philosophy department.  She earned her Ph.D. in philosophy at the University of Pittsburgh, and her B.A. in Philosophy and Medieval Studies (with a Classics minor) at Indiana University, in Bloomington, Indiana. She has published widely on action, virtue, practical reason, and meta-ethics, and has recently co-edited an interdisciplinary volume, Self-Transcendence and Virtue: Perspectives from Philosophy, Theology, and Psychology. Her writing has also been featured in Breaking Ground, First Things, Fare Forward, Image, Law and Liberty, The Point, and USA Today. She lives in Columbia, SC, with her husband, six children, and six chickens. You can follow her on Twitter @jennfrey.
Sacred and Profane Love is a podcast in which philosophers, theologians, and literary critics discuss some of their favorite works of literature, and how these works have shaped their own ideas about love, happiness, and meaning in human life. Host Jennifer A. Frey is associate professor of philosophy at the University of South Carolina. The podcast is generously supported by The Institute for Human Ecology at the Catholic University of America and produced by Catholics for Hire.
Audio Edited & Music Produced by Anthony Monson