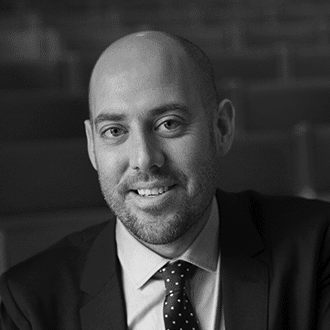 Christopher Beha on Lucky Per
In this episode, I speak with the writer, editor, and critic, Christopher Beha, about the Danish bildungsroman by Henrik Pontoppidan, Lucky Per. We focus on Per's struggle to escape from those aspects of his life that are not chosen—family, religion, place—his quest to understand himself, to love other people, and to live a life that is truly happy and free.  Along the way we discuss reviews of the novel by James Wood and Morten Hoi Jensen, and we give our own diagnosis of why Per fails to be either happy or free.
I hope you enjoy our conversation.
Christopher Beha is the author of a memoir, The Whole Five Feet, and the novels Arts & Entertainments and What Happened to Sophie Wilder. His latest novel, The Index of Self-Destructive Acts, was nominated for the 2020 National Book Award. He is the editor of Harper's Magazine.
Jennifer Frey is an associate Professor of Philosophy and Peter and Bonnie McCausland Faculty Fellow at the University of South Carolina. She is also a fellow of the Institute for Human Ecology at the Catholic University of America and the Word on Fire Institute. Prior to joining the philosophy faculty at USC, she was a Collegiate Assistant Professor of Humanities at the University of Chicago, where she was a member of the Society of Fellows in the Liberal Arts and an affiliated faculty in the philosophy department.  She earned her Ph.D. in philosophy at the University of Pittsburgh, and her B.A. in Philosophy and Medieval Studies (with a Classics minor) at Indiana University, in Bloomington, Indiana. She has published widely on action, virtue, practical reason, and meta-ethics, and has recently co-edited an interdisciplinary volume, Self-Transcendence and Virtue: Perspectives from Philosophy, Theology, and Psychology. Her writing has also been featured in Breaking Ground, First Things, Fare Forward, Image, Law and Liberty, The Point, and USA Today. She lives in Columbia, SC, with her husband, six children, and chickens. You can follow her on Twitter @jennfrey.
Sacred and Profane Love is a podcast in which philosophers, theologians, and literary critics discuss some of their favorite works of literature, and how these works have shaped their own ideas about love, happiness, and meaning in human life. Host Jennifer A. Frey is an associate professor of philosophy at the University of South Carolina. The podcast is generously supported by The Institute for Human Ecology at the Catholic University of America and produced by Catholics for Hire.
Audio Edited & Music Produced by Anthony Monson