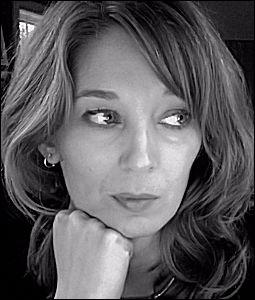 Holly A. Crocker on "Boasts of Love in Troilus and Criseyde"
In Episode 7 of Sacred & Profane Love, Professor Jennifer A. Frey speaks with her colleague in the English department at the University of South Carolina, Professor Holly A. Crocker, about the boasts and pledges of love in Geoffrey Chaucer's famous Middle English poem, Troilus and Criseyde.  This wide ranging conversation considers how the courtly love tradition, the Christian tradition, and the classical pagan traditions are put to use in Chaucer's poem to help us understand the all too human failure to live up to our pledges of love, and to what extent this failure depends on good fortune rather than philosophical and practical wisdom.
Holly A. Crocker is Professor of English at the University of South Carolina. Her current projects include an essay collection (co-edited with Glenn Burger), *Medieval Affect, Feeling, and Emotion,* which is forthcoming from Cambridge University Press, and a monograph, *The Matter of Virtue: Women's Ethical Action from Chaucer to Shakespeare,* which is under contract with the University of Pennsylvania Press. She's beginning a new monograph, *Feminism Without Gender in Late Medieval Literature,* which argues for a feminist model of subjectivity in Chaucer, Langland, Kempe, Hoccleve, and the *Pearl*-poet.
Teach yourself Middle English for free 
here
!
Jennifer A. Frey
 is Assistant Professor of Philosophy at the University of South Carolina. Prior to joining the philosophy faculty at USC, she was a Collegiate Assistant Professor of Humanities at the University of Chicago, where she was a member of the Society of Fellows in the Liberal Arts and an affiliated faculty in the philosophy department.  She earned her PhD in philosophy at the University of Pittsburgh, and her B.A. in Philosophy and Medieval Studies (with Classics minor) at Indiana University-Bloomington. Her research lies at the intersection of philosophy of action and ethics, with a particular focus on the Aristotelian-Thomist tradition.
This podcast is a project of Virtue, Happiness, & the Meaning of Life, and is made possible through a generous grant from the John Templeton Foundation.
Content copyright the University of South Carolina and the University of Chicago.
Music credits, "Help me Somebody," by Brian Eno and David Byrne, licensed under CC BY-NC-SA 2.5.