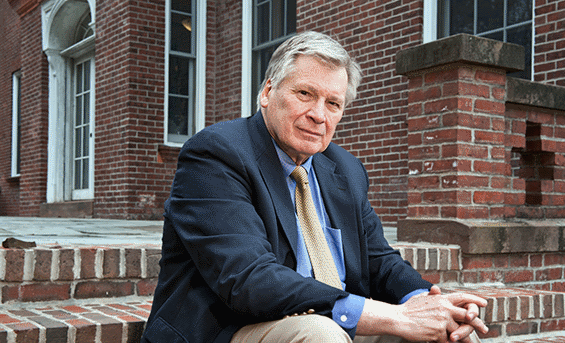 Paul Mariani on Robert Lowell
In this episode, I speak with the poet, critic, and biographer Paul Mariani, professor emeritus at Boston College. We discuss his new book, All that Will be New and his biography of Robert Lowell, The Lost Puritan. We discuss Lowell's life, poetry, and his struggle with the permanent things: religion, marriage, art, family.  Given the influence of Hopkins on his early poems, I think this episode pairs well with episode 38 with Nick Ripatrazone.
As always, I hope you enjoy our conversation.
Paul Mariani is the University Professor of English emeritus at Boston College. He is the author of twenty books, including biographies of William Carlos Williams, John Berryman, Robert Lowell, Hart Crane, Gerard Manley Hopkins, and Wallace Stevens. He has published nine volumes of poetry: All That Will New, Ordinary Time, Epitaphs for the Journey, Deaths & Transfigurations, The Great Wheel, Salvage Operations: New & Selected Poems, Prime Mover, Crossing Cocytus, and Timing Devices. He is also the author of the spiritual memoir, Thirty Days: On Retreat with the Exercises of St. Ignatius and The Mystery of It All: The Vocation of Poetry in the Twilight of Modernity. His awards include fellowships from the Guggenheim and the NEA and NEH. In September, 2019 he was awarded the inaugural Flannery O'Connor Lifetime Achievement Award from the Catholic Imagination Conference at Loyola University, Chicago.
Jennifer Frey is an associate professor of philosophy and Peter and Bonnie McCausland Faculty Fellow at the University of South Carolina. She is also a fellow of the Institute for Human Ecology at the Catholic University of America and the Word on Fire Institute. Prior to joining the philosophy faculty at USC, she was a Collegiate Assistant Professor of Humanities at the University of Chicago, where she was a member of the Society of Fellows in the Liberal Arts and an affiliated faculty in the philosophy department. She earned her Ph.D. in philosophy at the University of Pittsburgh, and her B.A. in Philosophy and Medieval Studies (with a Classics minor) at Indiana University, in Bloomington, Indiana. She has published widely on action, virtue, practical reason, and meta-ethics, and has recently co-edited an interdisciplinary volume, Self-Transcendence and Virtue: Perspectives from Philosophy, Theology, and Psychology. Her writing has also been featured in Breaking Ground, First Things, Fare Forward, Image, Law and Liberty, The Point, and USA Today. She lives in Columbia, SC, with her husband, six children, and chickens. You can follow her on Twitter @jennfrey.
Sacred and Profane Love is a podcast in which philosophers, theologians, and literary critics discuss some of their favorite works of literature, and how these works have shaped their own ideas about love, happiness, and meaning in human life. Host Jennifer A. Frey is an associate professor of philosophy at the University of South Carolina. The podcast is generously supported by The Institute for Human Ecology at the Catholic University of America and produced by Catholics for Hire.