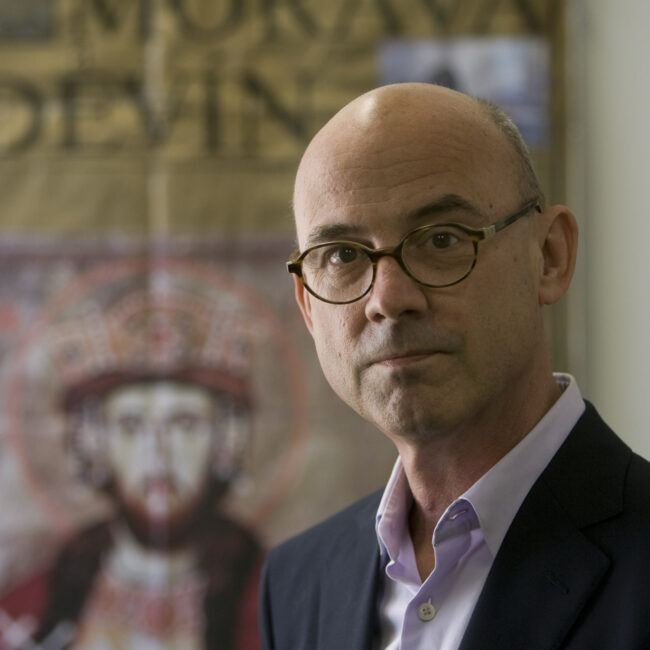 St. Augustine's Confessions with Russell Hittinger, Part I
In this episode, I speak with professor Russell Hittinger about one of the great masterworks of the Western literary tradition: St. Augustine's Confessions. We discuss the structure of the book as a whole, its intended audience, the reasons Augustine wrote it, and its first five books, detailing Augustine's birth, boyhood, and young adulthood. This is part one in a three part series on this book.
As always, I hope you enjoy our conversation!
Dr. Russell Hittinger is a leading scholar of Catholic political and social thought. From 1996-2019, Dr. Hittinger was the incumbent of the William K. Warren Chair of Catholic Studies at the University of Tulsa, where he was also a Research Professor in the School of Law. He has taught at the University of Chicago, Dominican School of Philosophy and Theology, Fordham University, Princeton University, New York University, Providence College, and Charles University in Prague. In January 2020, Dr. Hittinger gave the Aquinas Lecture at Blackfriars, Oxford.
Since 2001, he is a member of the Pontifical Academy of St. Thomas Aquinas, to which he was elected a full member(ordinarius) in 2004, and appointed to the consilium or governing board from 2006-2018. On 8 September 2009, Pope Benedict XVI appointed Dr. Hittinger as an ordinarius in the Pontifical Academy of Social Sciences, in which he finished his ten-year term in 2019.
He is currently a Fellow at the Institute for Human Ecology at The Catholic University of America, where he also serves as the inaugural co-Director of the Program in Catholic Political Thought.
Jennifer Frey is an associate professor of philosophy and Peter and Bonnie McCausland Faculty Fellow at the University of South Carolina. She is also a fellow of the Institute for Human Ecology at the Catholic University of America and the Word on Fire Institute. Prior to joining the philosophy faculty at USC, she was a Collegiate Assistant Professor of Humanities at the University of Chicago, where she was a member of the Society of Fellows in the Liberal Arts and an affiliated faculty in the philosophy department. She earned her Ph.D. in philosophy at the University of Pittsburgh, and her B.A. in Philosophy and Medieval Studies (with a Classics minor) at Indiana University, in Bloomington, Indiana. She has published widely on action, virtue, practical reason, and meta-ethics, and has recently co-edited an interdisciplinary volume, Self-Transcendence and Virtue: Perspectives from Philosophy, Theology, and Psychology. Her writing has also been featured in Breaking Ground, First Things, Fare Forward, Image, Law and Liberty, The Point, and USA Today. She lives in Columbia, SC, with her husband, six children, and chickens. You can follow her on Twitter @jennfrey.
Sacred and Profane Love is a podcast in which philosophers, theologians, and literary critics discuss some of their favorite works of literature, and how these works have shaped their own ideas about love, happiness, and meaning in human life. Host Jennifer A. Frey is an associate professor of philosophy at the University of South Carolina. The podcast is generously supported by The Institute for Human Ecology at the Catholic University of America and produced by Catholics for Hire.
No posts were found for provided query parameters.