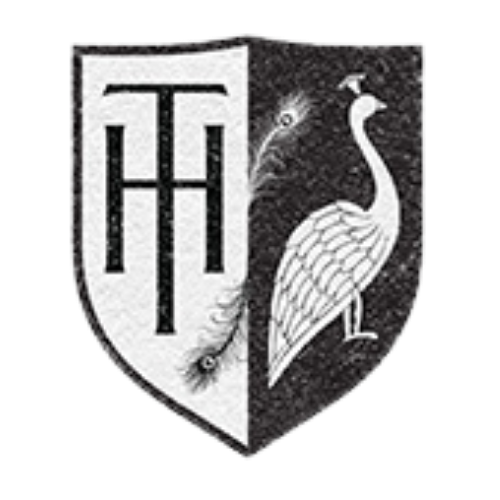 In this episode, I speak with my friends, Fr. Thomas Joseph White, OP and Fr. Jonah Teller, OP about the relationship between art, truth, and beauty, sacred and profane music, how music might be integral to religious life, and whether the banjo is beautiful.  Long time listeners will remember Thomas Joseph from our very first episode on Flannery O'Connor, where we discuss what she meant by calling herself a "Hillbilly Thomist;" and since I consider myself something of a Hillbilly Thomist myself, I thought it would be fun to start off season five with a lighthearted conversation with two members of my favorite folk and bluegrass band, The Hillbilly Thomists.
Fr. Thomas Joseph White is the Rector Magnificus of the Pontifical University of St. Thomas (Angelicum) in Rome. He is the author of various books and articles including Wisdom in the Face of Modernity: A Study in Thomistic Natural Theology (Sapientia Press, 2011), The Incarnate Lord, A Thomistic Study in Christology (The Catholic University of America Press, 2015) Exodus (Brazos Press, 2016), The Light of Christ: An Introduction to Catholicism (Catholic University Press, 2017), and The Trinity: On the Nature and Mystery of the One God (Catholic University Press, 2022). He is co-editor of the journal Nova et Vetera, a Distinguished Scholar of the McDonald Agape Foundation, and a member of the Pontifical Academy of St. Thomas Aquinas.
Fr. Jonah Teller, O.P., is a friar of the Dominican Province of Saint Joseph. He holds a licentiate in sacred theology from the Pontifical Faculty of the Immaculate Conception at the Dominican House of Studies in Washington, D.C. At present, he lives in D.C. and works as Coordinator for Campus Outreach at the Thomistic Institute, an organization that exists to promote Catholic truth in our contemporary world by strengthening the intellectual formation of Christians at universities, in the Church, and in the wider public square. He is also the third-best guitarist in The Hillbilly Thomists.

Jennifer Frey is an associate professor of philosophy and Peter and Bonnie McCausland Faculty Fellow at the University of South Carolina. She is also a fellow of the Institute for Human Ecology at the Catholic University of America and the Word on Fire Institute. Prior to joining the philosophy faculty at USC, she was a Collegiate Assistant Professor of Humanities at the University of Chicago, where she was a member of the Society of Fellows in the Liberal Arts and an affiliated faculty in the philosophy department.  She earned her Ph.D. in philosophy at the University of Pittsburgh, and her B.A. in Philosophy and Medieval Studies (with a Classics minor) at Indiana University, in Bloomington, Indiana. She has published widely on action, virtue, practical reason, and meta-ethics, and has recently co-edited an interdisciplinary volume, Self-Transcendence and Virtue: Perspectives from Philosophy, Theology, and Psychology. Her writing has also been featured in Breaking Ground, First Things, Fare Forward, Image, Law and Liberty, The Point, and USA Today. She lives in Columbia, SC, with her husband, six children, and chickens. You can follow her on Twitter @jennfrey.
Sacred and Profane Love is a podcast in which philosophers, theologians, and literary critics discuss some of their favorite works of literature, and how these works have shaped their own ideas about love, happiness, and meaning in human life. Host Jennifer A. Frey is an associate professor of philosophy at the University of South Carolina. The podcast is generously supported by The Institute for Human Ecology at the Catholic University of America and produced by Catholics for Hire.